1、 The scale continues to expand and firmly occupies the core C position in the industry
Chuzhou's home appliance industry, which originated in the 1980s and has a rich history of development, initially formed an industrial pattern of coordinated development of home appliances, equipment and accessories as early as ten years ago, focusing on refrigerators, washing machines, air conditioners and color televisions, supplemented by small household appliances. After ten years of development, Chuzhou's home appliance industry not only continues to maintain such advantages in industrial structure, but also further develops new characteristics, that is, with the support of home appliance information technology innovation and service platform, it has formed a whole industry chain system of intelligent home appliances from equipment manufacturing to product R & D, design, production and testing. Chuzhou, together with Hefei and Wuhu, is known as the three major home appliance production gathering places in Anhui Province, and has become an important branch of the national home appliance manufacturing industry.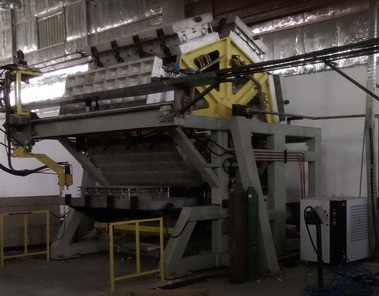 Compared with the reporter of electrical appliances who visited here ten years ago, the output value of Chuzhou's household appliance industry has increased four times. "Home appliance industry is one of the earliest industrial industries in Chuzhou and has been the core industry of Chuzhou for a long time. Yangzi was well known in the Chinese market as early as 30 years ago." In the interview with the reporter of electrical appliances, Yao Zhi, vice mayor of Chuzhou, spoke highly of the development of Chuzhou's home appliance industry.
2、 Identify the development pulse, and take intelligence as the goal of industrial transformation and upgrading.
The industrial expansion reflected by the output value is only one aspect of the development of Chuzhou household appliance industry. Following the pace of transformation and upgrading of China's home appliance industry and moving towards intelligent industry is the most fundamental and typical change of Chuzhou home appliance industry in the past decade.
In 2015, the smart home appliance industry cluster development base of Chuzhou Economic Development Zone ranked among the first batch of 14 strategic emerging industry cluster development bases in Anhui Province, becoming the first region in Anhui Province to win the title of "smart home appliance industry cluster development base".
Third, the industrial ecology of agglomeration development and the continuously optimized industrial chain
Chuzhou, known as the east gate of Anhui Province, has a total land area of 13500 square kilometers. It governs Tianchang, Mingguang, Lai'an, Quanjiao, Dingyuan and Fengyang counties, Langya and Nanqiao districts, as well as national Chuzhou economic and Technological Development Zone and Zhongxin Suzhou high tech Industrial Development Zone. It is located in all directions and adjacent to the Yangtze River Delta, an important north-south channel. It is an important wing of the demonstration area for undertaking industrial transfer in Hefei metropolitan area, Nanjing metropolitan area and Wanjiang urban belt. The water, land and air transportation here is developed, and the Beijing Shanghai railway, Beijing Shanghai high-speed railway, Shanghai Hanrong high-speed railway, Ningxi railway and many expressways, national roads and provincial roads are intertwined into a network. Liu Qinghe and other inland waterways directly reach the Yangtze River, about 1 hour's drive from Nanjing Lukou Airport and Weixinsheng port, and about 2 hours' drive from Hefei Xinqiao airport.
This unique location advantage, coupled with the heavy industrial foundation, complete supporting chain and favorable policy environment, makes Chuzhou a "hot land" for home appliance enterprises to take root, and more and more home appliance and supporting enterprises hope to take root here. Chuzhou has formed an excellent pattern of coordinated development of home appliance accessories dominated by refrigerators, color televisions, air conditioners and other household appliances and supplemented by small household appliances such as water heaters, vacuum cleaners, electric kettles and ice makers, which is rare in domestic home appliance producing areas. It has formed a whole industry chain system of production, R & D, design and testing, and built the only industrial system integrating "China's home appliance and equipment manufacturing base", "national home appliance design and manufacturing characteristic industry base" and "national new industrialized home appliance industry demonstration base". In addition, Chuzhou also has Anhui Branch of China Home Appliance Research Institute The inspection and testing base of China Quality Certification Center, the national electronic component quality testing center, and the domestic first-class public innovation service platform for high-level household appliance technology integrating R & D, design, testing and talent training.