The development of Chuzhou household appliance industry has its own logic and inevitability. There is no doubt that the first must be its industrial background. Yangzi Group, founded in 1984, has brought endless power to Chuzhou's home appliance industry today. The blood of Yangzi Group runs through it from complete machine to supporting equipment, from the cultivation of industrial workers to the maturity of entrepreneurs.
Of course, there are many home appliance enterprises established in the 1980s. Why can only Chuzhou carry forward the details of the home appliance industry today? The indispensable factor is the help of the government. For the development of home appliance industry, although Chuzhou has the most favorable geographical advantages and belongs to Hefei and Nanjing, the good investment and enterprise development environment created by the government for Chuzhou, the policies leading industrial upgrading and meticulous services are the fundamental factors to attract many home appliance enterprises to Chuzhou.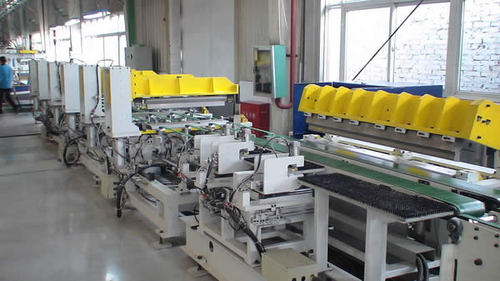 Another factor that can not be ignored is talent. The talent mentioned here only refers to a group of mature and ambitious private entrepreneurs. Chuzhou's private economy is active, especially the supporting enterprises, most of which are private enterprises. Many private enterprises were established at the end of last century or the beginning of this century. After about 20 years of development, the leaders of these private enterprises have completed the first step of "digging the first pot of gold" in life. They have led enterprises to today, or they have set their eyes on the world, and they want to occupy a place in the global market; Either you are deeply aware of your social responsibility and you should contribute to the stable development of society. These entrepreneurs, from nothing to today, have begun to deeply understand the quality, concept and pursuit that an entrepreneur should have. Their existence will have a far-reaching impact on the future of Chuzhou. They are the most valuable achievements in the development of Chuzhou household appliance industry.
With the foundation, government escort and talent pool, the "ecology" of Chuzhou household appliance industry can be realized. "Ecology" is a buzzword today, emphasizing the core competitiveness of "self prosperity" and "self-development". Today, Chuzhou's home appliance industry is slowly accumulating and forming an ecological environment. There are household appliance enterprises with an annual operating income of more than 10 billion yuan, as well as many small and medium-sized enterprises and supporting enterprises. While living together in Chuzhou, they also have their own space for survival and development. Not to mention China's famous large enterprises. Take the supporting enterprises with an annual income of only 230 million yuan or less than 100 million yuan as an example. They not only depend on Chuzhou local enterprises, but also go abroad to display the business cards of "Chuzhou equipment" and "Chuzhou mould" all over the world. Their growth and development has made Chuzhou's home appliance industry full of vitality. There are not only towering trees, but also green fields and bamboo forests.
With this vitality, we can look forward to a brighter future for Chuzhou household appliance industry.